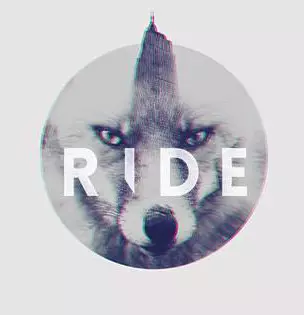 RIDE - Morgan Visconti
| Format | Price | Buy |
| --- | --- | --- |
| Ride VINYL - Morgan Visconti | £19.00 | |
Description
Morgan Visconti - RIDE - Morgan Visconti
Morgan was born the son of producer Tony Visconti and singer Mary Hopkin. He is a multi-instrumentalist, composer, songwriter and singer as well as a recording engineer and arranger.

Ride is available for download from iTunes and all other good download sites.
Reviews
Some exciting new music news in the form of a debut album release from electronic artist, Morgan Visconti. The first question many will ask, is of course, is there any relation to legendary Bowie producer Tony Visconti, and the answer is yes - Morgan is Tony's son.
With such powerful musical genetics in the mix, it's hard not to build up expectations, and we're pleased to report that Morgan Visconti's debut album 'Ride' does not disappoint. From its opening 'The Start Of Something' 80s synth pop euphoria is brought into very effective play, through the Moroder film soundtracking of 'Can't Say Goodbye' before title track 'Ride' manages to sneak some almost dubstep-like dynamics into a song that could have been appropriated from Flock Of Seagulls. The album appears to wear its influences on its sleeve from the outset, whilst managing to remain remarkably clean, original and forward thinking.
From here on in the album steers toward a more contemporary theme including the robotic arpeggios of instrumental 'Low' (perhaps an indirect reference to the Bowie album of the same name, or perhaps not?).
The reveling in 80s synthesiser textures continues to the end. An album that appears to be constructed from the same component parts that were available to Soft Cell, OMD, Erasure and other associated bands of this era, whilst managing assert its own identity, and looking to the future.
fredperry.com