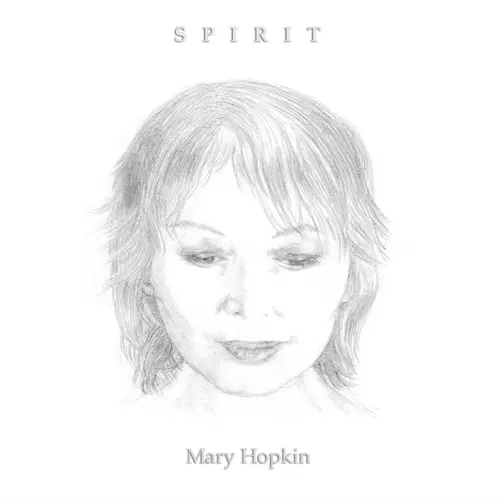 Spirit
Available Formats
Tracks
Price
Buy
CD Album
10 tracks

£

9.95

Download Album (

MP3

)
10 tracks

£

7.99

Download Album (

WAV

)
10 tracks

£

7.99

Download individual tracks
From £0.99
Description
Mary Hopkin - Spirit
Recorded and originally released in 1989. To help those who have been searching for a copy for so long, we have re-released this unchanged, except for the artwork.

Spirit is a collection of Mary's favourite classical pieces. The album was recorded in 1989 and has been unobtainable for many years. The recordings show off Mary's stunning vocals in a very different way from the folk and pop for which she has been known.

The concept of Spirit was to remember favourite pieces of music more as songs rather than as traditional classical pieces, and this especially shows in tracks such as "One Fine Day", "Jerusalem", and the lullaby "Sweet and Low".

The album was produced by Benny Gallagher, who with Graham Lyle had written for Mary in her Apple Records days. Alan Park, a founder member of Beggars Opera, arranged and played most of the tracks, and Alan Clark of Dire Straits arranged and played Schubert's "Ave Maria".

Spirit adds another dimension to Mary's performances on record. While her liner notes state that there are "No aspirations to classical accuracy here..." the vocals are all the more breathtaking because they are not confined to traditional interpretations and Mary's passion shines through.

First release 1989, Re-release on MHM 2011
Reviews
Piers Ford
www.cry-me-a-torch-song.com
If you're in a contemplative mood and want to create a little corner of peace and tranquillity, you could do a lot worse than to light a few candles and give Mary Hopkin's Spirit a spin. Reissued on her own label under the guidance of daughter Jessica Lee Morgan, this 1989 album offers an intimate and deeply personal insight into the early influences that coaxed Hopkin into her singing career. So intimate, in fact, that you occasionally feel that you are eavesdropping on private thoughts about her Welsh childhood.
That is the charm of Spirit. In a new note for the album, Hopkin states candidly, "No aspiration to classical accuracy here… just me and my memories." So classical purists probably need proceed no further. But they'd really be missing the point if they started grumbling. Mary Hopkin is no pop star trying to be an opera star.
Her Introit and Kyrie from Fauré's Requiem are honest, unfussy interpretations. "One Fine Day" from Madam Butterfly, sung in English, is a clear and touching narrative which eschews the potential for overblown drama and actually allows you to hear the thoughts of the tragic heroine – although there is one slightly tricky moment when the keyboards evoke a Hammond organ at its most tremulous. And there is an ethereal "Intermezzo" from Cavalleria Rusticana, which confirms the fact that Hopkin always had one of the sweetest voices of any popular female British singer. Mozart's "Ave Verum-Corpus", the sentimental parlour song "Sweet and Low" and a soaring "Ave Maria" evoke the childish innocence that must have informed those early performances at chapel or in the school choir.
Two composers' takes on Pie Jesu are offered. Andrew Lloyd Webber's – the only contemporary offering – recovers much of the dignity it has lost over the years at the hands of over-hyped juvenile stars, while Hopkin's crystalline soprano weaves a moving threnody with Fauré's version. But the highlight of the album is a delightful, folk-ish interpretation of "Jerusalem" that allows you to hear the beauty and strength of Blake's words in a way that is the antithesis of the hearty tub-thumping treatment it usually receives.
Following the success of her recent release, You Look Familiar, which was written and produced with son Morgan Visconti, Spirit is a touching reminder of the range and depth of Mary Hopkin's singing talent. It's great to see her back catalogue being made available while we look forward to the possibilities of new work.
Tracklisting
CD Album (MHM007DIG)
Ave Maria

Pie Jesu

Jerusalem

Requiem (Introit)

Requiem (Kyrie)

One Fine Day (Madam Butterfly)

Intermezzo (Cavalleria Rusticana)

Ave Verum-Corpus

Pie Jesu

Sweet and Low
Download Album (MHM007)