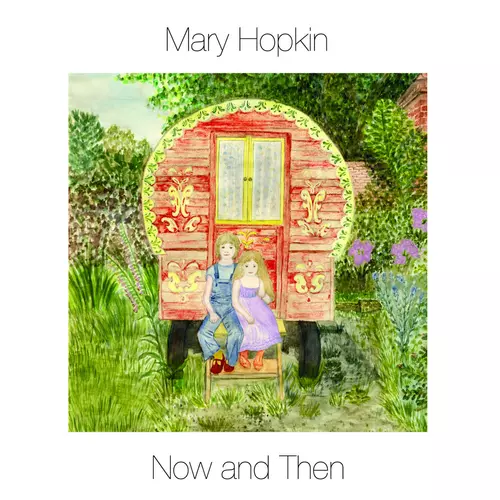 Now and Then
Available Formats
Tracks
Price
Buy
CD Album
14 tracks

£

9.95

Download Album (

MP3

)
14 tracks

£

7.99

Download Album (

WAV

)
14 tracks

£

7.99

Download individual tracks
From £0.99
Description
Mary Hopkin - Now and Then
Now And Then comprises 14 gems recorded between 1970 and 1988 and is the third of the "Archive" albums. The tracks that make up these three, including Valentine and Recollections were produced by her then husband Tony Visconti.

Now And Then features three of Mary's own songs, as well as songs from other legendary names including Bert Jansch, Tom Paxton, Jim Croce and John Kongos. Mary's updated interpretation of "Happy Birthday" (produced by Benny Gallagher) closes the album.

"If You Love Me", "Tell me Now" and "Wrap Me in Your Arms" are the same tracks as were released in 1976.

Released 2009
Reviews
Elly Roberts
www.allgigs.co.uk
Welsh songbird releases more from her archive - her second this year, and the last, apparently.
Before 30 hefty 2-inch tapes ruined Mary Hopkin's bedroom ceiling, she and her daughter decided to do something about the potential hazard - remove them and make a CD in Space Studios, Cardiff.
Recorded over an 18 year period (between 1970 and 1988), Now And Then is a very good compilation (and chronology) but doesn't reveal the state of her current songwriting capabilities, obviously.
True to form, the Welsh warbler could always belt out a good song, like her memorable signature tune - Those Were The Days in 1968 (produced by Paul McCartney), on The Beatles' Apple label, a number 1 in the UK and 2 in the USA.
Without doing a complete credit search for dates, it's hard to identify which song kicks off the 70s and virtually ending the 80s. One thing to Hopkin's credit, she always managed to make her music timeless, so you can't put a finger on dates, not that it matters.
This knack was due to T.Rex / Bowie producer and one-time husband Tony Visconti, except track 14 here, by Benny Gallagher of Gallagher and Lyle fame.
She contributes three self-penned with 11 covers, with Visconti dabbling as instrumentalist-arranger-singer across the album.
After representing the UK in the 1970 Eurovision Song Contest and the release of her second album Earth Song, she dropped out of the pop-scene to look after her family. She wasn't totally out of touch with the business though, because she contributed to various artists albums like Bert Jansch, Tom Paxton, to name but a few, and it's during this period that she was involved or inspired by them to lay down covers, like Jansch's stunning Crazy For My Sweetheart (best track on the album by the way) with a melancholic cello arrangement by hubby, and guest guitarist Bert himself, (lucky girl), and Paxton's lightweight ballad What A Friend You Are.
Originally recorded by Edith Piaf, If You Love Me became a minor hit for the Welsh star in 1976 (#32), which would be her last single success.
Her rendition is a powerful and emotive gem, showing she hadn't lost her touch.
Pushing the boat, she stretched herself into the world country-folk by doing a meritorious rendition of Jim Croce's classic One Less Set Of Footsteps and Harlan Collins's country twist Wrap Me In Your Arms Again.
Of her own songs, Tell Me Now, is a lush pop-ballad where she plays piano and castanet, it became the B-side of If You Love Me, and is by far the best of the three.
The verdict - Very enjoyable, still.
Elly Roberts
Tracklisting
CD Album (MHM005DIG)
Take Me Back

Crazy for my Sweetheart

Who Will Be

Life Song

When He Shines

Tell Me Now

What a Friend you Are

Wrap Me in your arms

Brown Eyes and Me

One Less Set of Footsteps

Shamarack

If you Love Me

Bitter Harvest

Happy Birthday
Download Album (MHM005)