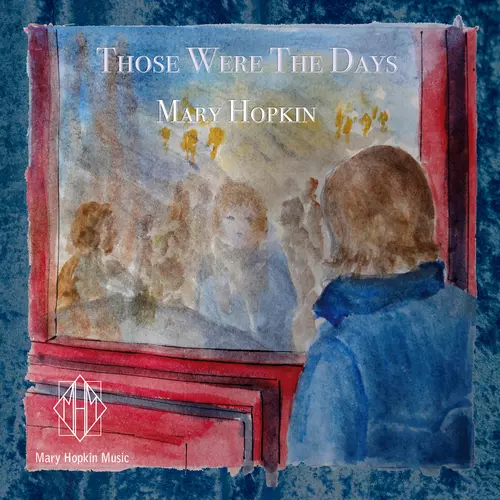 Those Were the Days 2018
Available Formats
Tracks
Price
Buy
CD EP
4 tracks

£

5.45

Download Single (

MP3

)
2 tracks

£

1.98

Download Single (

WAV

)
2 tracks

£

1.98

Download individual tracks
From £0.99
Description
Mary Hopkin - Those Were the Days 2018
'Those Were The Days' is a song that has been associated with Mary Hopkin for 50 years. To celebrate, Mary has recorded a new version, intimate and acoustic, with sparse accompaniment.

Mary first recorded 'Those Were The Days' in 1968, after being signed up to Apple Records by Paul McCartney.

Recorded in May and released on August 30th, it shot to number one with several countries within a couple of weeks.

Mary's new recording portrays the song as it would be heard in a folk club, highlighting her voice, the story and the haunting melody. As the older woman looking back on her life, Mary now contrasts with the 18-year-old who was fresh from school.

Mary Remembers:

"The recording was quite a momentous occasion for me. It was in Abbey Road Studios. There was a full orchestra there, which was quite intimidating. The song was fresh and new to me, even though I'd learnt it, so when we started recording I was very timid about it.

Paul would come in and say, "Think about the lyrics and who this person is." I wasn't happy with what I'd done, so he said, "Go home and think about it and we'll try again on Monday." Which I did. And in the meantime John Lennon rang me at home in Wales and said, "To err is human, to forgive divine. Just try again. You know you'll do it." That was so sweet because Paul must have told him that I was nervous and didn't quite get the take. That was such a lovely thing to do.

"I went in on Monday and nailed it, they said… But I was more comfortable with it. Generally the song was about a much older person than I was. I was a little schoolgirl basically. Maybe that's what worked with the song, the fact that I was almost a child, singing an older woman's song. That's what people liked about it. But I felt privileged to have been given that song by Paul."

2018 recording:

The new recording was prompted by the 50th anniversary of that original recording. Jessica, Mary's daughter, asked her if she would like to make a new recording. They agreed that it would be a stripped-down version, with sparse guitars. While Mary loves the original arrangement by Richard Hewson, she said "I wanted to perform it in a quieter, more reflective way."

The recording process is far removed from how it was done in 1968, and is truly a family operation. Jessica recorded piano and guitars (engineered by her partner Christian). Mary recorded her vocals at her home with Jess. Morgan, in New York, added fretless bass and mixed the track. For good measure, it was mastered in South Wales by Donal at Hafod, who has mastered MHM releases since 2010.

Tracklisting
CD EP (MHM011CD)
Download Single (MHM011DIG)